The 25th annual Committee for Integrity Enhancement Essay Awards Program was held on April 10, 2017 in the Northside Middle School Auditorium. Students from all schools in Muncie and Delaware County, including private and home schools, were invited to write on the topic, "Why Is It Important to Show Integrity in Working to Achieve a Difficult Goal?"
The keynote speaker for the ceremony was Robert Scaife, pastor of Union Missionary Baptist Church and former detective with the City of Muncie Police Department where he led the taskforce that focused on gang activity.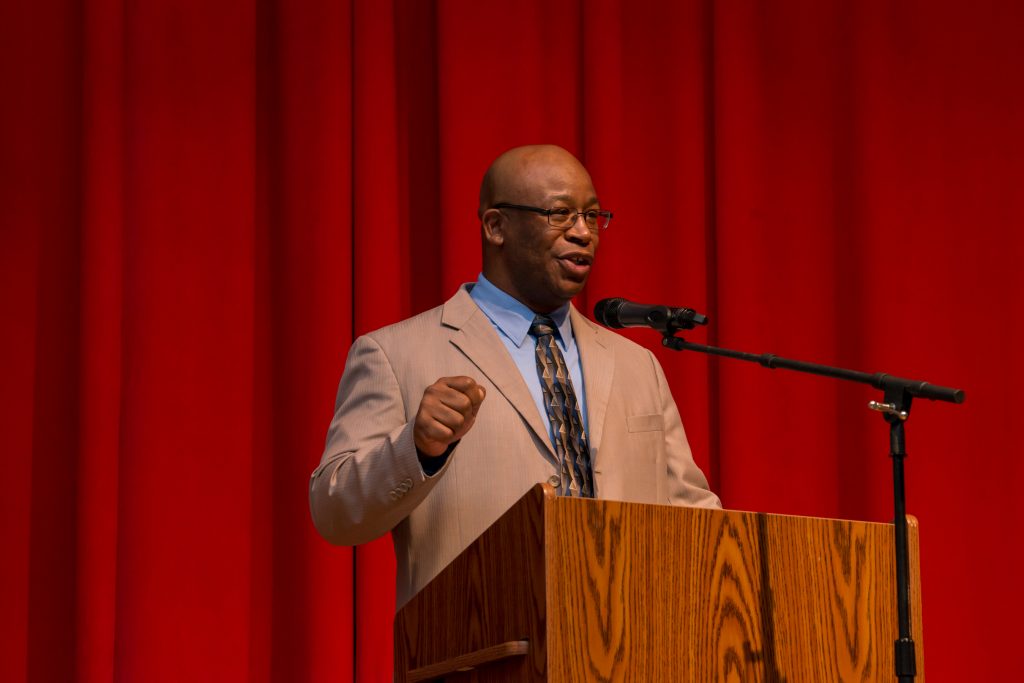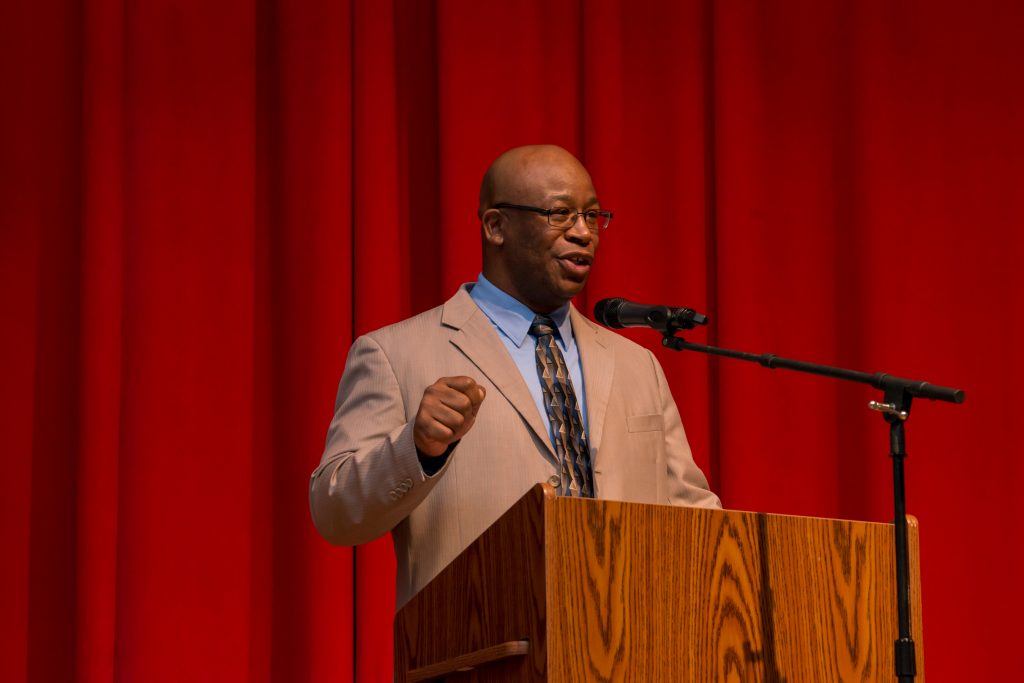 This year 1,057 essays from 32 schools were submitted. Preliminary readers select two winners from each school. From these school winners, the committee selected the top three county winners in each division: elementary (grades 4-5), middle school (grades 6-8), and high school (grades 9-12).
School winners each receive $20 for their efforts. Third-place county winners in each division receive $100, second place $150, and first place $250.
Elementary Division winners: First place, Emma Judge, 4th grade, West View Elementary (Teacher: Miss Hunter); second, Ella Pittman, Yorktown Elementary; third, Nicki Southerland, Royerton Elementary.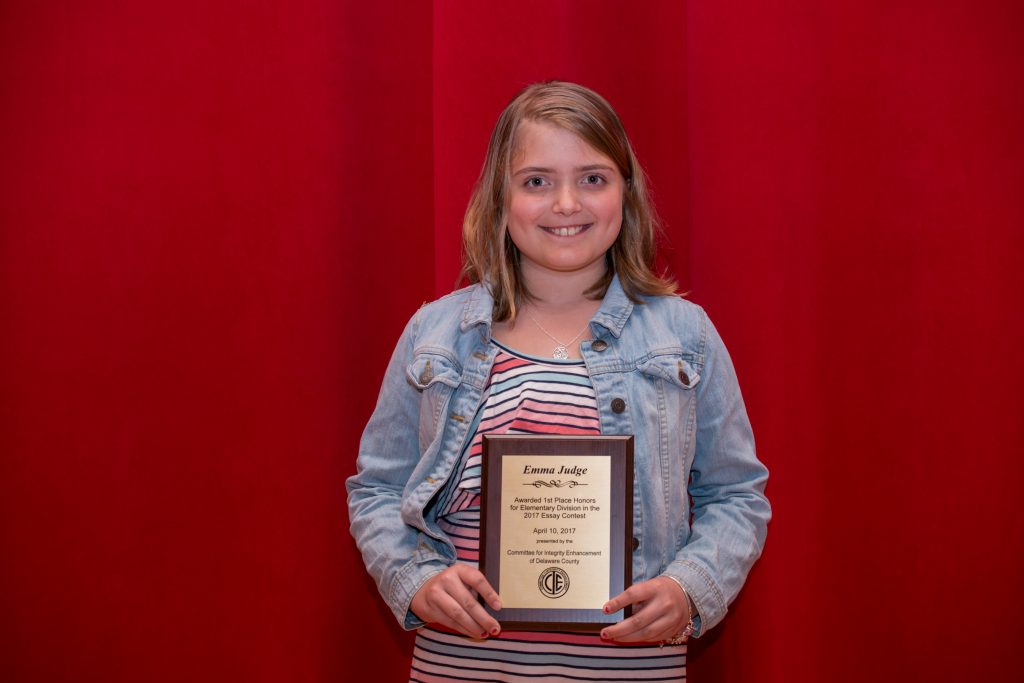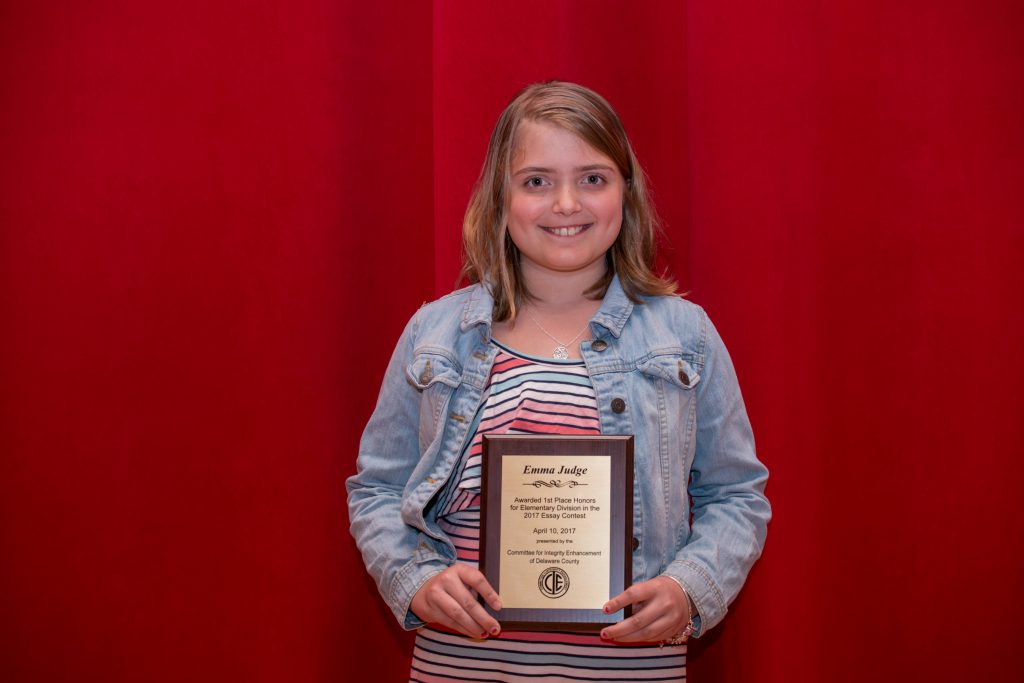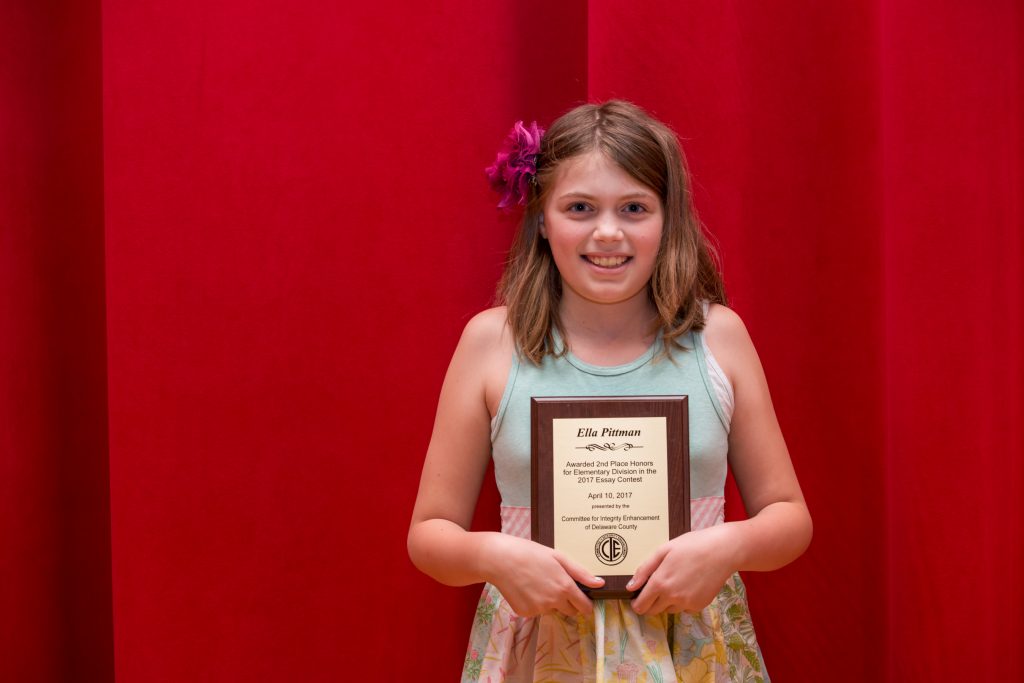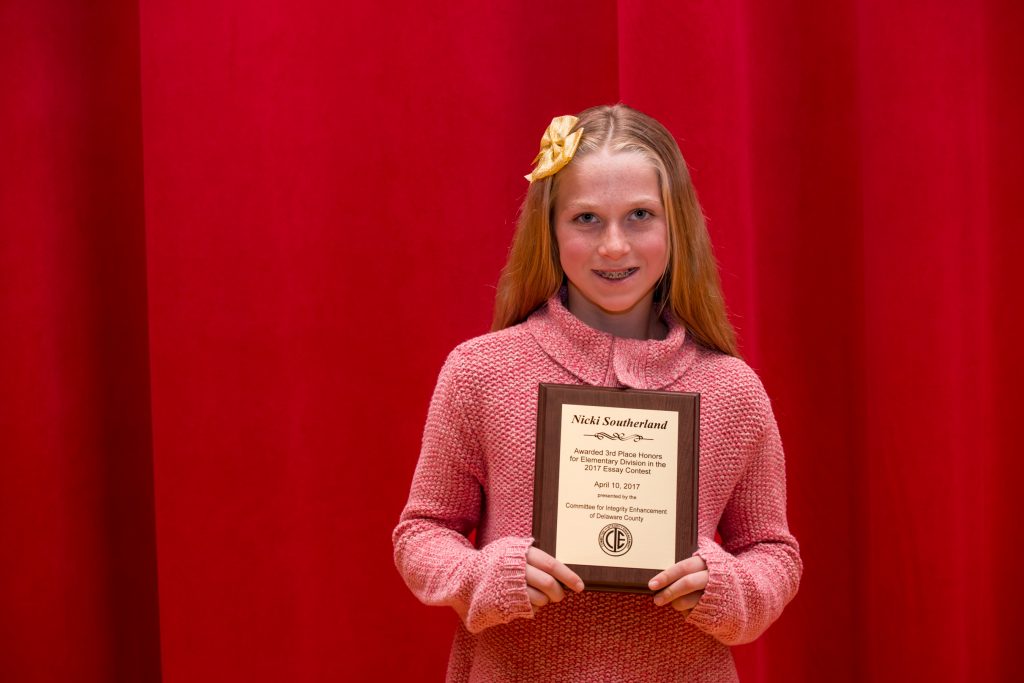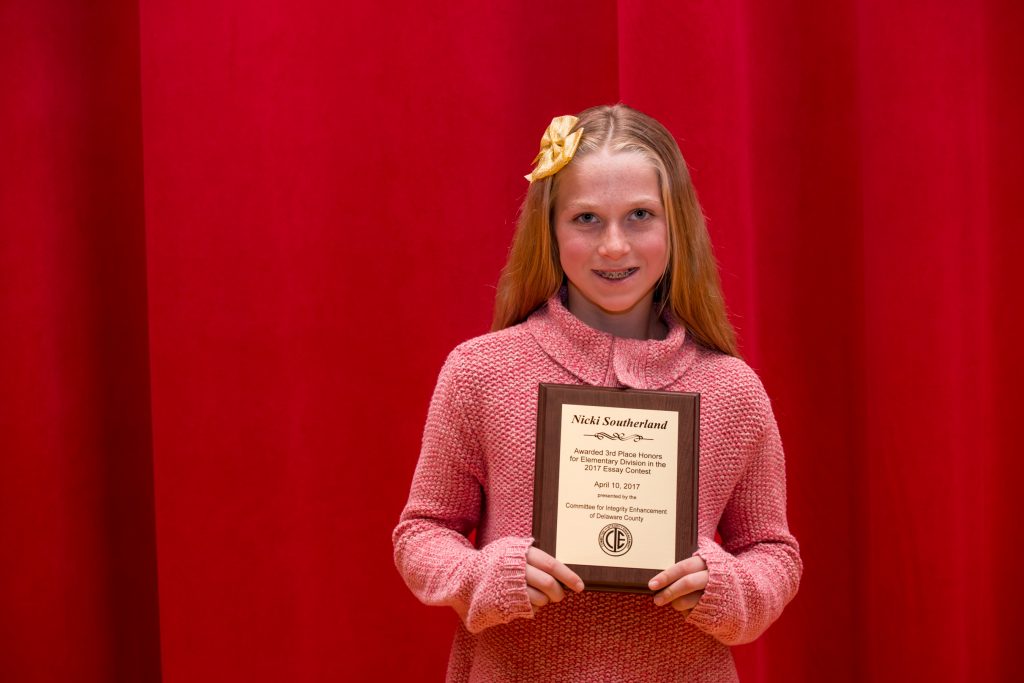 Middle School Division winners: First place, Lea Alexander, 8th grade, Yorktown Middle School (Teacher: Robert Reid); second, Brady Hunt, and third, Laura Fowler, both from Delta Middle School.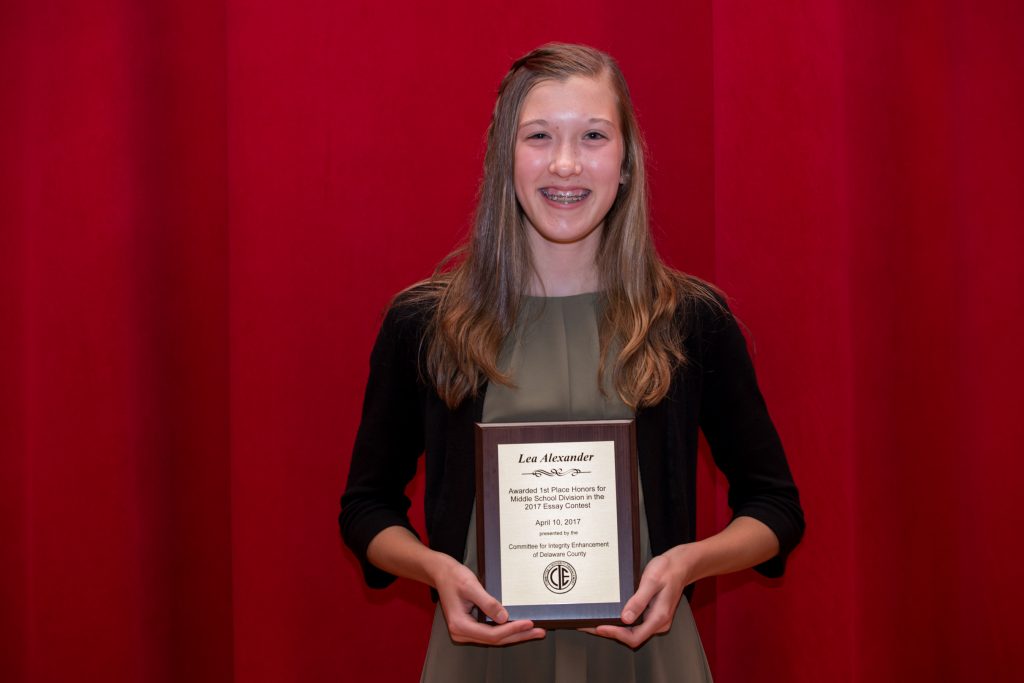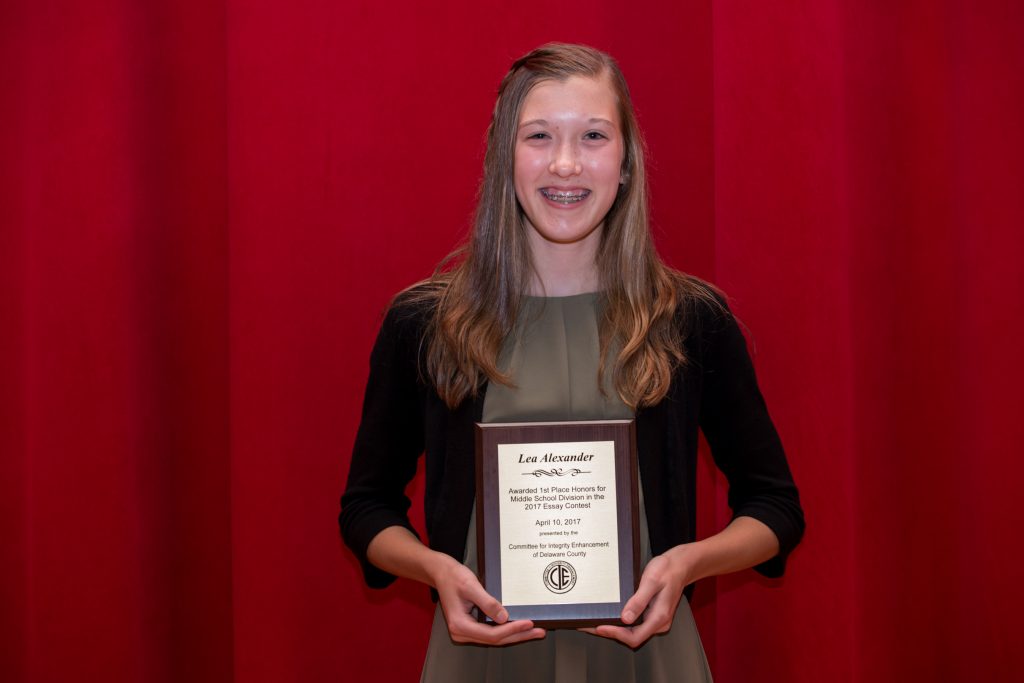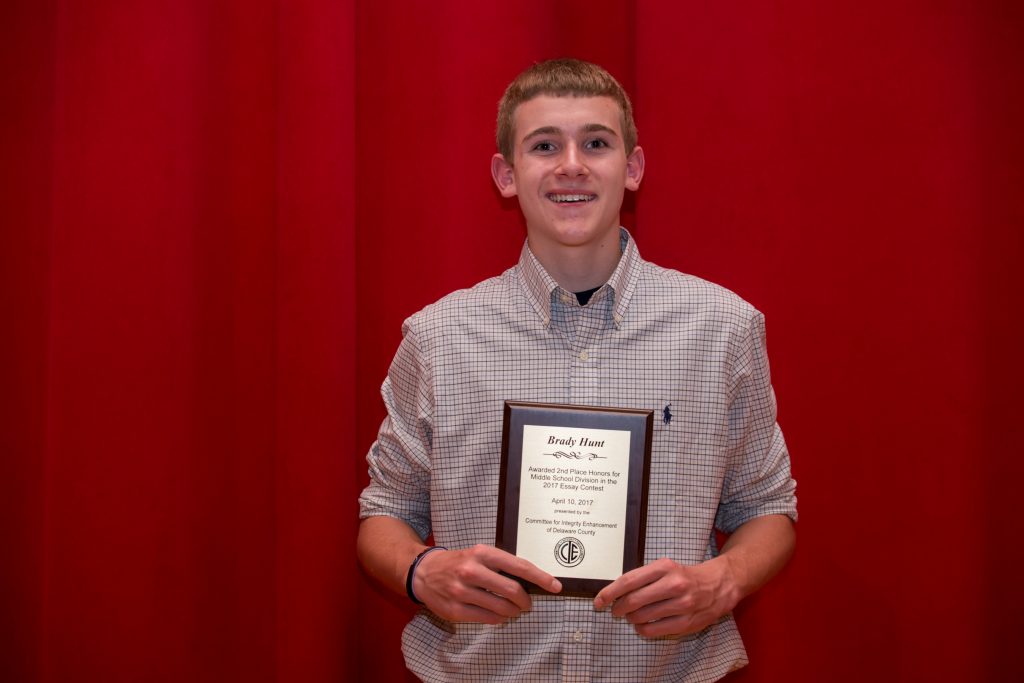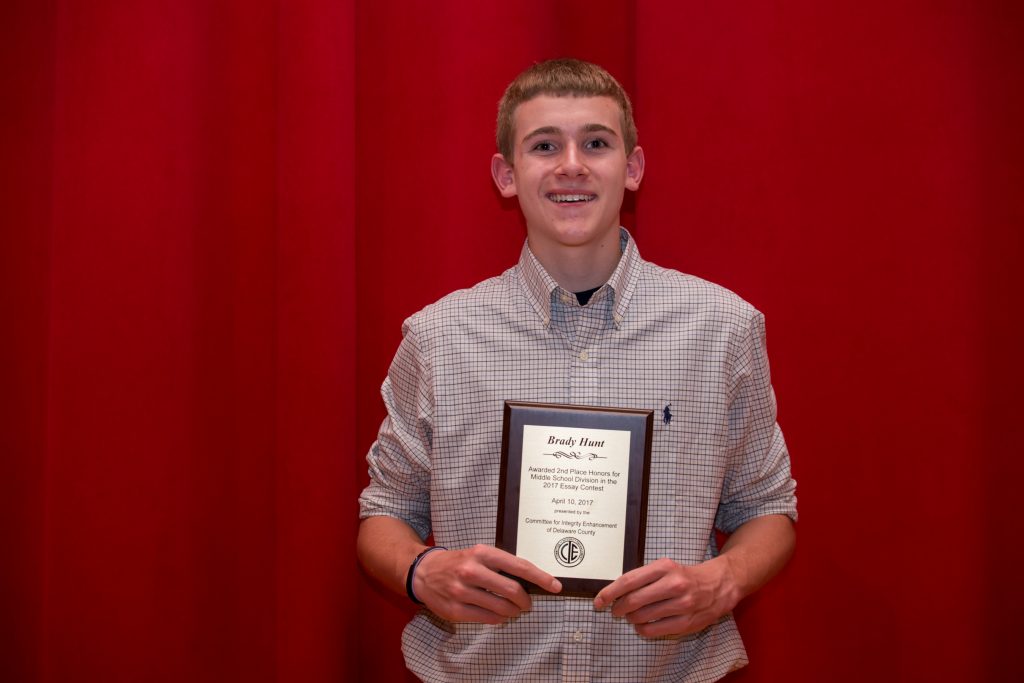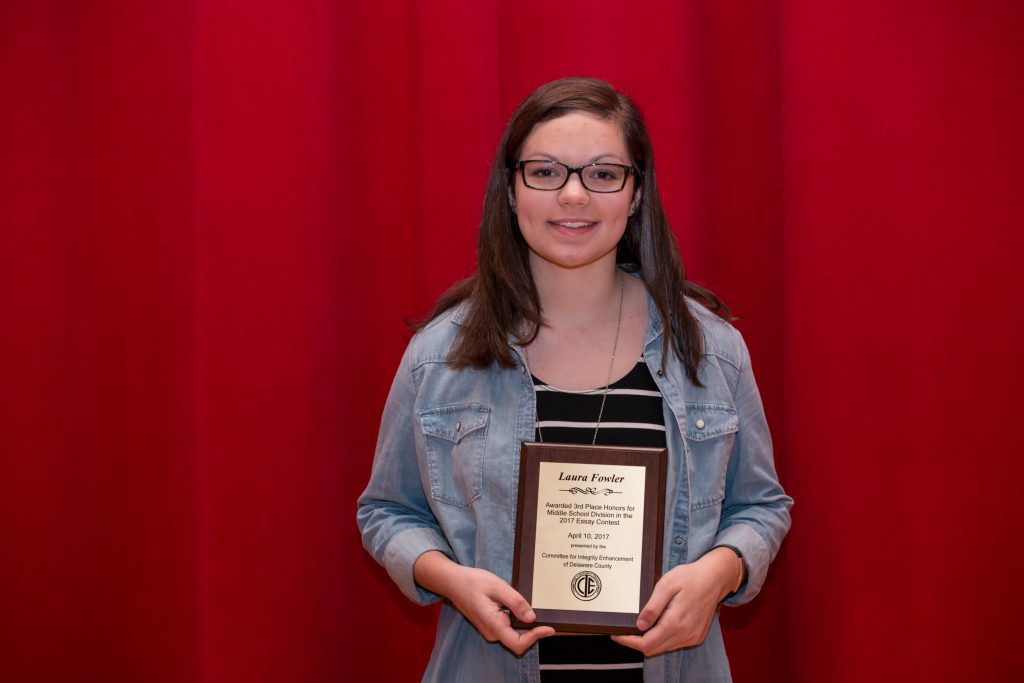 High School Division winners: First place, Matthew Zirkle, 12th grade, Heritage Hall Christian School (Teacher: Bob Winebarger); second, Ben Martin, Woodward Academy; third, Haley Bennett, Delta High School.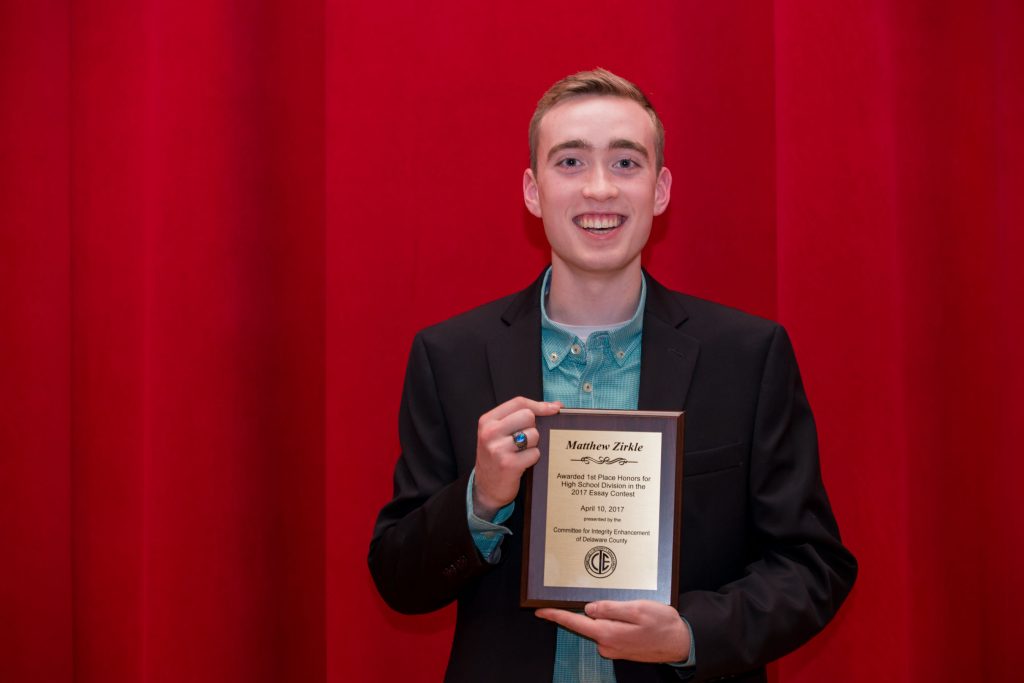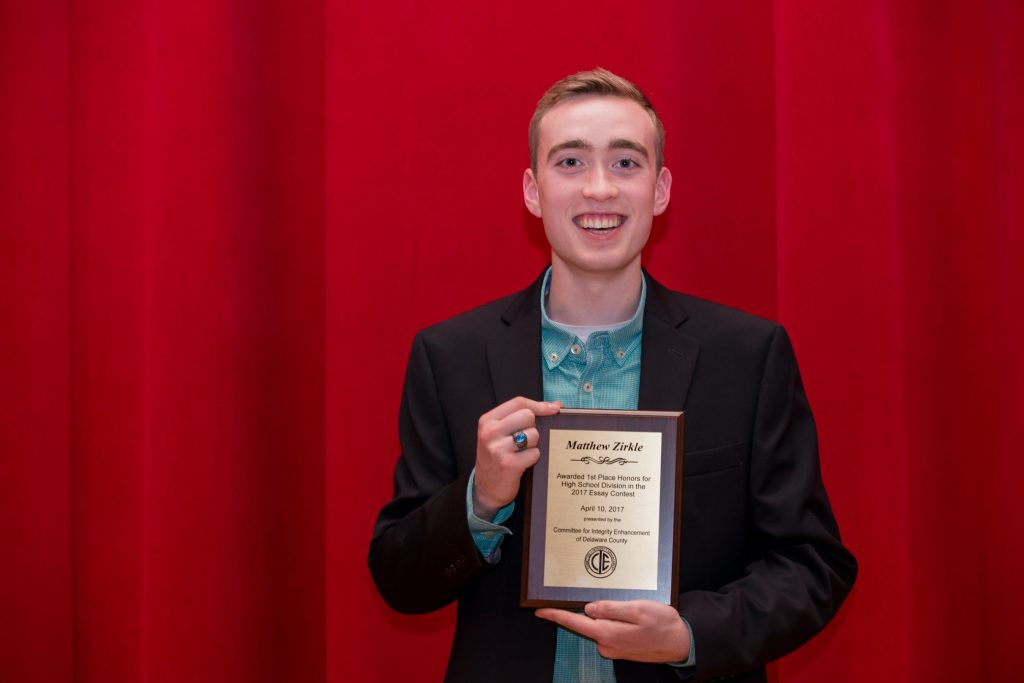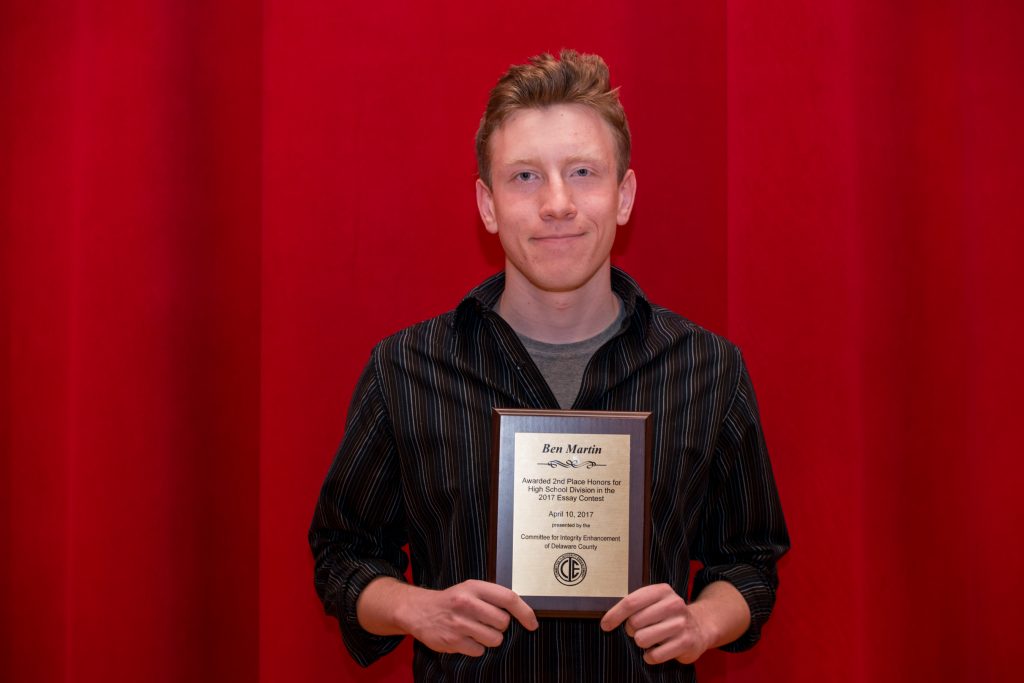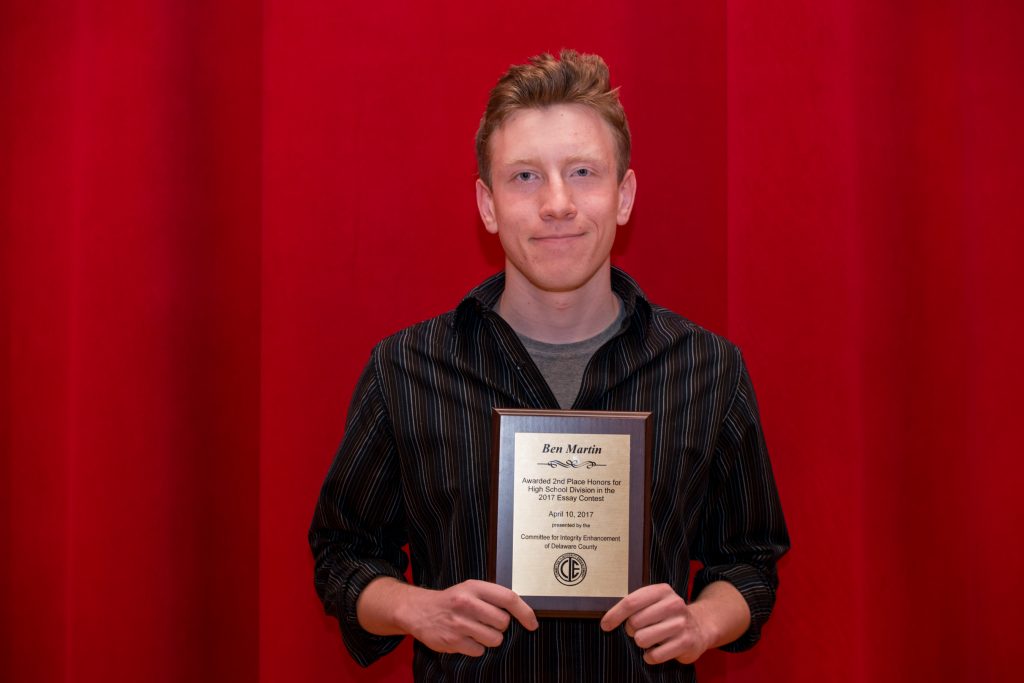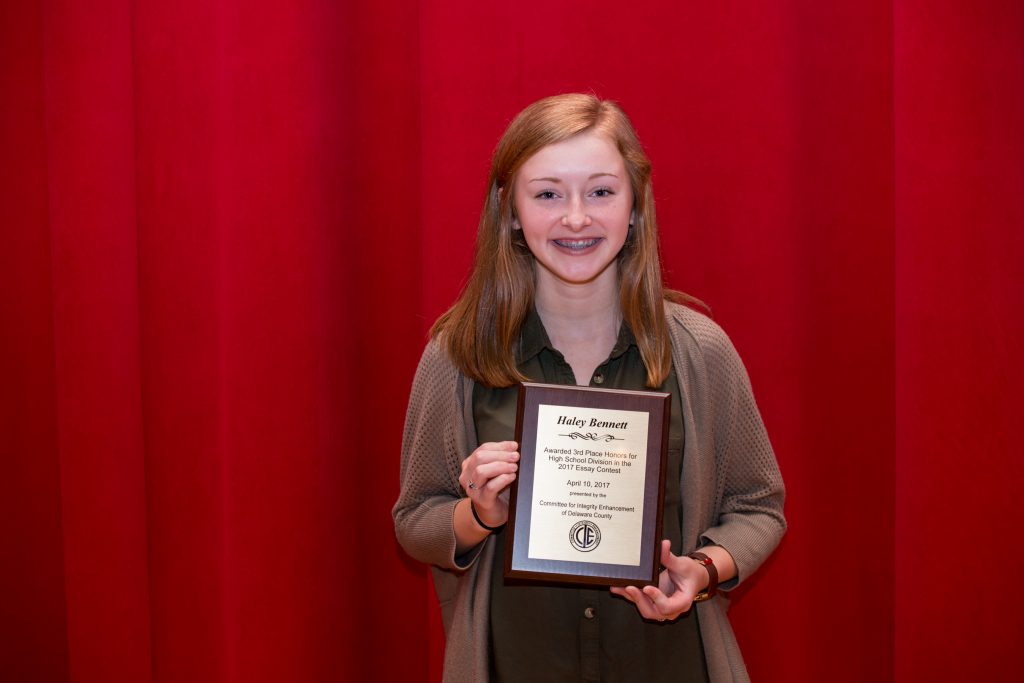 In addition to essay winners, each year the committee presents Personal Integrity Awards.  Four individuals and one couple received this honor:
Roger Lavery, Dean, Ball State University College of Communications, Information and Media. Lavery was a key contributor to the Muncie-Delaware County economic development strategy, known as Vision 2016 and now Vision 2021. He serves as chair of the Image Committee with the Chamber.
Matt Luce, head basketball coach and teacher at Wapahani High School.  His nomination mentioned such attributes as "commitment to excellence, respect for others, accountability, fantastic teacher."
David and Judi Reece, volunteers extraordinaire who have donated their time as co-chairs of Update Learning through High Street Methodist Church,  Prevent Child Abuse of Delaware County, America's Hometown Band, VISTA (an organization that completes income taxes at no charge), and the Veterans Day Flag Celebration at Minnetrista.
Magi Sikora, CPA and certified information technology professional with Estep, Doctor and Company PC. Sikora is Board Chair of the Muncie-Delaware County Chamber of Commerce, board member of the Muncie YMCA, and serves at Westminster Presbyterian Church on the missions committee and as VBS director.
Tara Smalstig, general counsel with Dennis, Wenger, and Abrell.  Smalstig has served on the boards of Secret Families Christmas Charity, Muncie Children's Museum, Muncie-Delaware County Chamber of Commerce, Cornerstone Center for the Arts, Muncie YMCA, Altrusa/Athena Young Professionals, among others.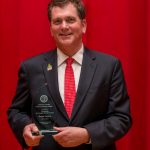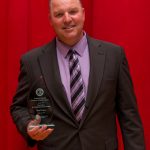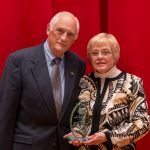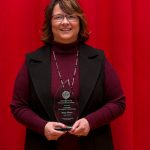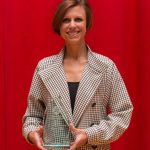 The Committee for Integrity Enhancement also has a Facebook Page. Go on and "Like" us!
Congratulations to all!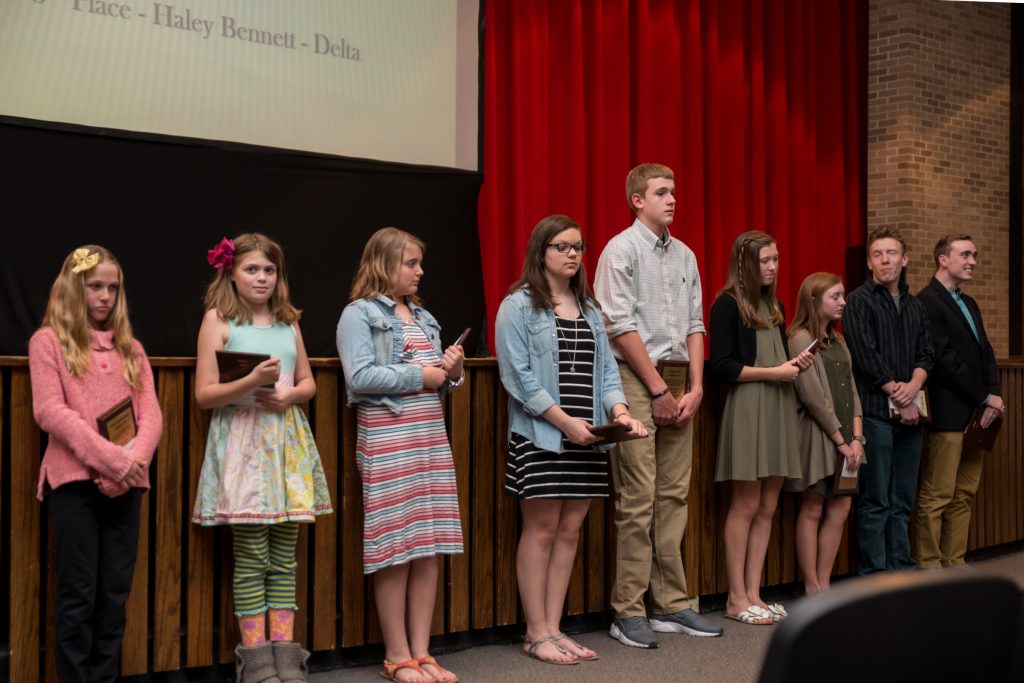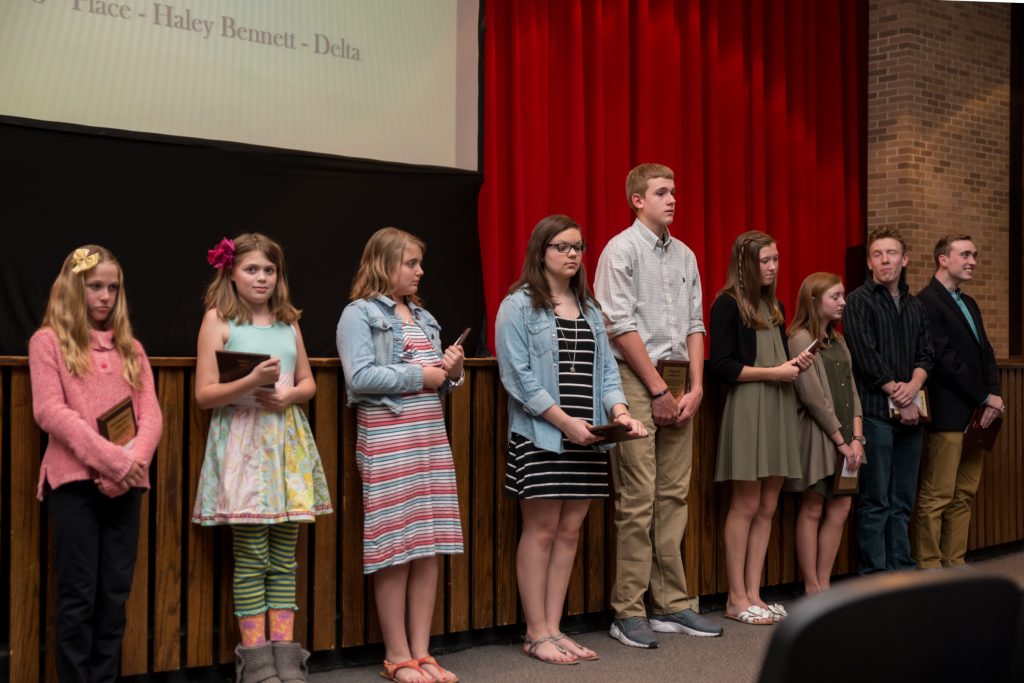 The Committee for Integrity Enhancement consists of local citizens working together to promote and recognize "integrity" in the lives of area residents of all ages in the Muncie/Delaware County area. The committee is supported through private community donations. For more information, or to nominate someone for the personal integrity award: Committee for Integrity Enhancement, P.O. Box 764, Muncie, Ind. 47308.
Photographs by Chelsy Ray